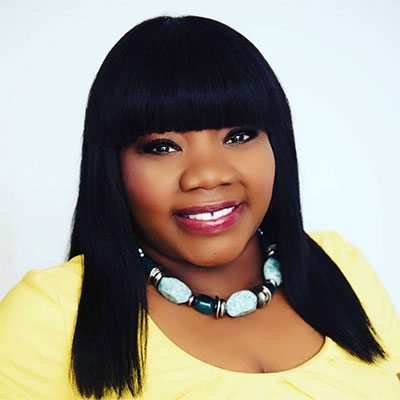 Bridgette Domingos, Esquire
Founder, Managing Attorney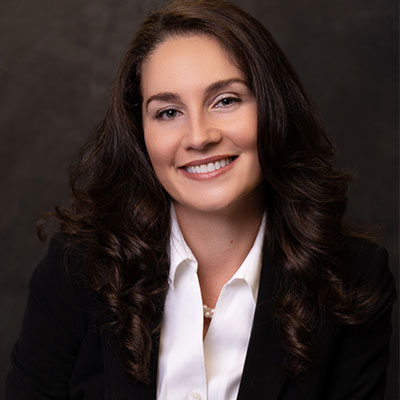 Victoria Bell, Esquire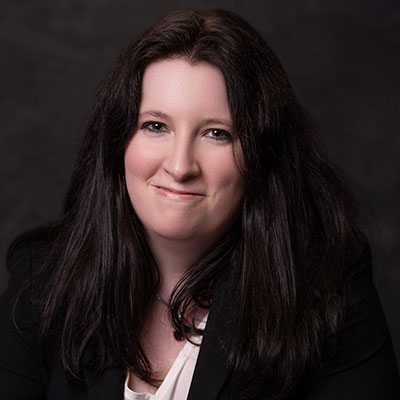 Kara Rodgers, Esquire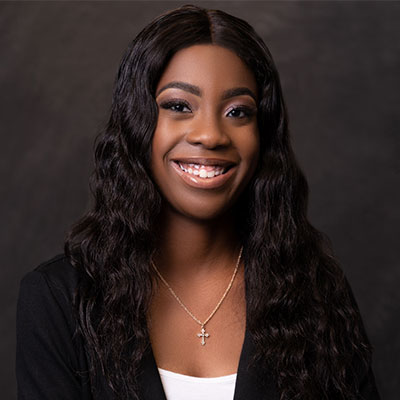 Denisha Thornton, Legal Intern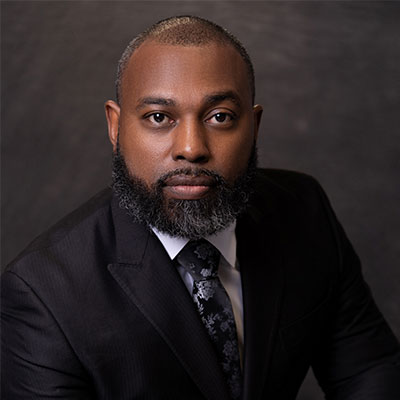 Rod Domingos, Firm Administrator
ABOUT ATTORNEY BRIDGETTE MICHELLE DOMINGOS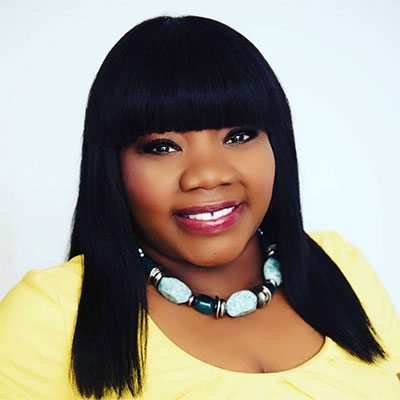 Attorney Bridgette Michelle Domingos was raised in a military home where she she saw the sacrifice of our men and women in uniform each day. Through her father's service to our great country she was afforded the opportunity to travel many parts of the world, and led to her graduating in Italy.
Prior to becoming an Attorney, she set her sights on education. She became an Educator with Pinellas County Schools in the fall of 2008. She taught the award winning Broadcast Journalism program at Thurgood Marshall Fundamental Middle School and served as a mentor for the Girlfriends program. While being an Educator she also attended the part-time program at Stetson University College of Law. She was recognized in "Who's Who in American Law Schools and Universities," earned a scholarship from the Fred G.Minnis Sr. Bar Association and was honored as a Daniel Burton scholar. Additionally, she served as a Law clerk for Tamara Felton, P.A. and as a judicial intern for the Sixth Judicial Circuit before she became an Assistant Public Defender. While working in that capacity she earned the coveted, "We Are the Hope," award  and "Best Advocate," at the state wide training session.
She further honed her skills by working for a prominent law firm in the Tampa Bay Area. There, she was able to work on several high profile cases, many of which made national news.
Most recently she's been recognized by the National Black Lawyers Top 40 Under 40, SuperLawyers Rising Star 2017, 2018, and 2019; Top Rated Attorney by Avvo for a perfect 10 rating while also receiving the Clients Choice Award.
She still finds time to be actively involved in Pinellas county schools, her church and our community.
ABOUT ATTORNEY VICTORIA BELL

Attorney Victoria Bell is a Clearwater native and graduate of Calvary Christian High School. Following high school she attended Stetson University in Deland, Florida, obtaining a double-major in Political Science and Religious Studies. Attorney Bell's studies led her to attend Stetson University's College of Law in nearby Gulfport, Florida.
During her time at Stetson University College of Law, Attorney Bell worked as an intern in the Florida Office of the Attorney General, serving in both the Children's Legal Services and Criminal Appeals departments. Attorney Bell went on to participate in the Public Defender's Clinic during her final year at the College of Law. It was in the Public Defender's Clinic that Attorney Bell was able to try her first jury trial, which set her on her path to becoming the litigation attorney she is today. Upon her graduation from Stetson University College of Law as a "double-hatter" in 2013, Attorney Bell joined the Office of the Public Defender for the Sixth Judicial Circuit. Attorney Bell served as a public defender for five years, during which time she worked tirelessly to defend clients who had been accused of misdemeanor, juvenile, and felony crimes. Attorney Bell now works for Domingos Law handling all manner of criminal cases from arrest to trial including criminal appeals.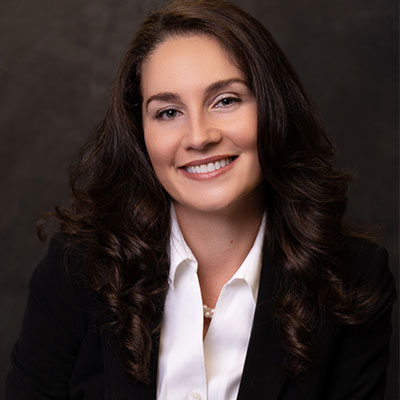 ABOUT ATTORNEY KARA ROGERS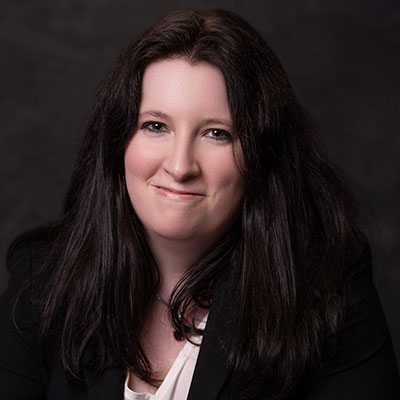 Attorney Kara Rogers graduated from Stetson University College of Law summa cum laude in 2017. While at Stetson University College of Law Ms. Rogers was a Senior Associate on the Stetson Law Review and a member of Stetson's Award Winning Dispute Resolution Board, competing in negotiation, arbitration, and mediation competitions both domestically and internationally.
Ms. Rogers was selected for inclusion in the prestigious National Order of Barristers and National Order of Scribes for her advocacy and legal writing skills.
In addition, Ms. Rogers was the first student recipient of the Kelly Feeley Dispute Resolution Board Founder's Award. Following graduation Ms. Rogers worked as a Federal Judicial Law Clerk to the Honorable Carol Mirando in Fort Myers, Florida. Ms. Rogers assists the firm with select cases focusing on motion practice and appellate law.
AMANDA GRONDIN
Amanda is a graduate of the University of South Carolina Honors College where she earned degrees in Criminology and Criminal Justice as well as Experimental Psychology.
She has also interned for law enforcement. Amanda is currently enrolled in the Paralegal Studies program at SPC.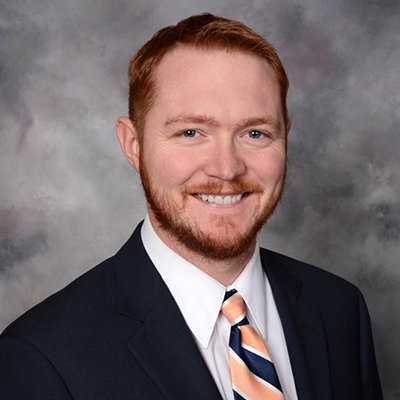 ALEX W. OWEN, ESQ.
Domingos Law is pleased to announce that Alex W. Owen has joined as a new Associate. He focuses on Social Security Disability, Real Estates, and Contracts. Alex is a graduate of Florida State University where he was a member of the Ice Hockey team.
He also attended Thomas M. Cooley Law where he served as the Mock Trial President.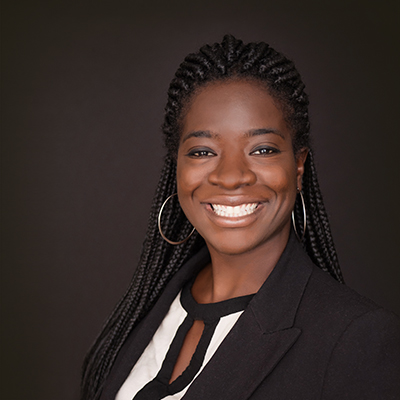 CLAUDINE EARLE J.D./M.B.A.
Claudine is a graduate of the University of Florida where she earned her Bachelors degree in Political Science with a Minor in Sociology. She continued her education with a Masters in Business Administration from Ashford University with a specialization in Finance. Most recently she attended Stetson University College of Law where she earned her Juris Doctorate. Claudine is fluent in Haitian Kreyol